We Are Roofing Inc.
We repair your roof with passion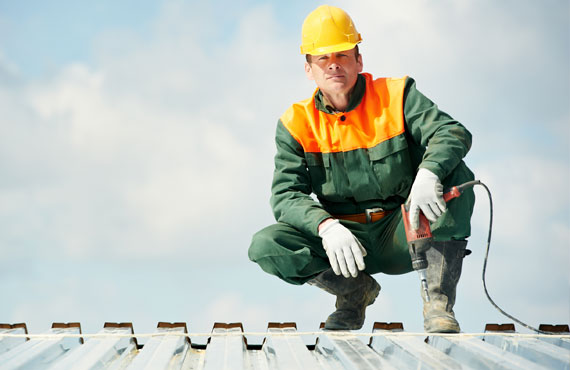 Global Home Improvement INC
Global Roofing is a Quality Roofing Company with offices located in Sutton and Auburn, MA. For Global Roofing, honesty is the only policy and we strive to complete all projects with integrity, not just with our clients, but also our suppliers and contractors. When you work with Global Roofing you hire dependable contractors that puts customer service first! Global Roofing has been serving residential and commercial customers throughout Massachusetts and New Hampshire for over 10 years. We offer RELIABILITY and PROFESSIONALISM not often found in our industry.

Having shingled hundreds of roofs throughout New England with a satisfaction rate not often found in or industry we have become experts in roofing for New England weather. Installing shingles using six nails and installing ice and water shield 6 feet on eaves to help prevent the dreaded ice dam that can cause damage to the interior. We warranty all our roof installs with 50-year manufacture warranty so our customers can reassure their roof is the one home project that.

Check out some of our reviews and photos on this site of some of the work we have done. Our rates are reasonable with lots of happy homeowners. If you would like a free quote for your roofing job please contact us via the free quote tab on our website. You can also call or email us.
Why Choose Global Roofing Inc.
Choosing the right roofing professional for your project can be an intimidating experience. If you choose a contractor that lacks experience, technique, and knowledge of the roofing system that need to be installed it could result in a very costly mistake. From the decking the new roof is being installed on, to the underlayment that will help protect the interior of your home and ventilation that will allow your roof to breath and maintain the life of the shingles allow Global Roofing to help you make an educated choice.

Global Roofing wants to ensure that you are completely satisfied and comfortable with the decision on your new roof. After the installation of a new roof we like the customers to feel the process was pleasant and stress-free. Global Roofing prides itself in being a family-oriented business dedicated in providing the best quality roofing options for our customer.


Testimonials
There are all awesome people
The team was great and all paperwork and planning was handled easily with Andrea. Rain had pushed a lot of jobs, including mine but they worked with me, cane over the weekend and put together a large team to get all the work completed in one day. They treated my entire property with care and provided me with updates throughout the job. Great group to work with and the finished product looks excellent!

1/84 10/22/2018 - Jeremy Stormann
Norton Ma
I am very satisfied with the work done.

2/84 10/21/2018 – Won Lee
Acton Ma
These guys made it easy from start to finish. Andrea was phenomenal! The crew did a great job, not only with the roof itself but with the clean up around the property as well. I wouldn't hesitate to recommend them to anyone that needed their roof dealt with. A ++++

3/84 10/18/2018 – Pete Massaglia
Southborough Ma
The Global Roofing team is professional and did a great job on my roof replacement. Their communication through every step of the process and timely execution was excellent. I'm very happy with the results. I would highly recommend them.

4/84 10/18/2018 – Rafael Acosta
Winthrop Ma
Global Roofing showed up when they said they would, answered all my questions and finished the work very quickly. They did an excellent job. I would definitely recommend them.

5/84 10/06/2018 – Mackenzie Gray
Malden Ma
Crew was excellent. Attention to detail was the best I have ever experienced from a contractor. The extra effort put into covering shrubs and outside landscaping was beyond what I expected. Supervisor Sandy communicated with me on every detail. Follow up during and after construction by Andrea and Freddy was unexpected and appreciated. The attention to detail and precision was at a level of the highest quality. Would recommend without hesitation for any project. Their signs ae displayed on my front lawn for all to inquire about.

6/84 08/24/2018 – Bill Scanlan
Leominster Ma
Went very well, very friendly and straightforward. Crew worked very quickly while still protecting the property. Great communication, Freddy and Andrea walked me through what would happen and were flexible with changes and additions.

7/84 08/21/2018 – Mark Davies
Blackstone Ma
It went well. They were very good. I had to cancel a few times but they called me even on a Sunday to remind. They are very reliable and punctual.

8/84 08/02/2018 – Mary Avelino
Dedham Ma
Used an Angies list deal for $6000 worth of work. Came and gave a complete & detailed estimate and a folder of material/ colors for a relatively typical 12/12 pitch roof. Handled the permits with the town. It was done on time as expected on an extremely hot/humid day. Very professional and would recommend them to anyone who needs roof work done.

9/84 07/22/2018 – Michael Jensen
Ayer Ma
Very professional, curtious, would hire again.

10/84 05/21/2018 – Mike Morse
Fitchburg Ma
End to end this was a great business to work with. The guys that gave me the quote were great. Their suggestion to fix a leak I had paid 3 others to fix proved true. The team they sent out to work was friendly and proud of their work as they should be. They left everything as they had found it no mess left behind. Don't hesitate to call you won't be disappointed

11/84 05/15/2018 – George Sparks
Princeton Ma
They were very responsive to our request, provided an estimate and an explanation for the cost. Their crew were on time, worked quickly and were very courteous and thorough. We will definitely keep them in mind when there are other projects that we need to consider.

12/84 04/14/2018 – Daniel Patnaude
Ayer Ma
They came and quoted the job prior, there were no surprises from the quote to the final cost. The job was completed in one day. They were prompt to arrive in the morning, there was a supervisor on the job at all times. They did an excellent job cleaning up. Would highly recommend.

13/84 04/13/2018 – Caroline Hare
Milford Ma
Our roof got old and covered with moss so we decided to have it replaced. I started quoting in mid-February, I asked from 6 companies for quotes. Global Roofing stood out pretty easily. Freddy and Rich came and they impressed me in pretty much all aspects, but the most of which is they are very honest and they know how to work with roofs. So, I chose them without much hesitation at all and convinced they would do a good job. The process leading to the installation day was very smooth, had to delay for a week because of the weather, Andrea did a fantastic job in communication. Materials delivered the night before, the crew came on time, they did a fantastic job peeling off the old shingles, installing the new shingles, replacing the gutter, and the cleanup, the entire crew are professional, efficient, courteous and they work as a team. All in all, I had a great experience, will use them again, and will recommend to my neighbors and friends.

14/84 04/13/2018 – Yiqing Wen
Concord Ma
They were able to do the work before anyone else and they did it for a much more reasonable price than most other contractors. I will definitely consider them for future work!

15/84 03/20/2018 – Thomas Chlebeck
Northbridge Ma
Great crew, did a great job, looked and fixed other issues, reinstalled several fallen screens as part of the job. Price was very fair, more importantly they did a good solid job.

16/84 02/16/2018 – doug kornbluth
Foxborough Ma
Global Roofing met all of my expectations and I would highly recommend them. During our first meeting, they thoroughly inspected the roof and clearly identified where it was leaking. Even though it was already October, they promised to complete the new roof before the end of the year... AND THEY DID!! I just liked everything about this company. Early in 2017, I had a very bad experience with a so-called experienced local contractor and it turned out to be a disaster...so when considering choosing someone for this important job, I hesitated to trust... BUT I found the owners of Global Roofing and the entire crew to be caring, responsive,professional" and"HONEST""!!! It was a positive experience and if you want your job done right and on time === you'll choose them to do your roof.

17/84 01/12/2018 – Liz Elliott
Auburn Ma
Very well overall. They are top notch.

18/84 12/29/2017 – Gerard DeBiasi
Weston Ma
They did an excellent job and cleaned up after themselves. All three units in the Condo agreed that this was done well and worth every penny.

19/84 12/05/2017 – Roy Guyton
Arlington Ma
They are very professional. It is a pleasant experience.

20/84 11/21/2017 – Dory Bai
Wellesley Ma
They found and fixed a few problems on the roof. They also gave me some good advice on a problem of which I was not aware and promptly emailed me advice on how to proceed. I was very happy with the service.

21/84 11/07/2017 – Susan Onorato
Shrewsbury Ma
Our experience working with Global Home Improvement was wonderful, from when they first provided us a quote (which was a great deal lower than other quotes we obtained) to finishing small tasks at the end of the job. The crew worked quickly and adapted to unexpectedly having to replace decking, and the roof and the significant trim work turned out beautifully. Andrea and Fredy answered any questions we had before beginning the job and made sure we were happy with the work when everything was completed. We cannot recommend them enough!

22/84 11/02/2017 – Mollie Jurewicz
Auburn Ma
Responsive owner with hard working crew. Good quality workmanship.

23/84 10/31/2017 – CLEMENT FUNG
Northborough Ma
The new metal roof looks great, Freddy and his crew did a great job. They arrived at the time we scheduled and completed the job within the timeframe they specified.

24/84 09/22/2017 – Stephen Driscoll
Milford MA
The problem wasn't with the roof in the end but they did help me quite a bit by assuring me that the roof was fine and pointing out a few other problems (clogged gutters, condensation on a pipe) that might be causing the water stain on my bathroom ceiling. They were prompt, professional, and even sent me a detailed report with photos about what they found. I was very happy with every aspect of this service.

25/84 09/22/2017 – Justine Sundaram
Waltham Ma
I recently in the process of refinancing my house and was required to have an inspection completed on my roof. After a few attempts at scheduling appointments with other contractors, i tried Global Home Improvement and they came out within a matter of days. While the inspection was not favorable for me in the end, they were a great help and explaining what needed to be repaired and how much. They also provided me information on how to pay for the roof. In the end we were able to have them come out and replace the roof within a few weeks and it has never looked better.

26/84 09/01/2017 – Jonathan Ortolaza
Mattapan Ma
I am very pleased with the quality of the work. The roofers' knowledge was very impressive.

27/84 8/30/2017 – Patricia Eisenhauer Bedford Ma
Fredy and his crew did an excellent job installing the new rubber roof in a timely matter. It was hard to get two days with good weather but when there was, the crew showed up. The price was very competitive but thanks to Angie's List, I took advantage of their coupon to members. Wonderful! They even did some extra items at no additional cost. Thank you Rich, the foreman, who installed acricket" to help divert any water to the scupper. I am very pleased with their work and would highly recommend them.

28/84 08/19/2017 – Mary Cox
Auburn Ma
It went very well, the technicians were on time, efficient and pleasant. After the cleaning off of leaves and pine needles they thoroughly inspected my roof, took photos and showed me everything I needed to see. They also put some filler into an area for protection. They were great!

29/84 08/14/2017 – Renee Covalucci Concord Ma
He does a great job, and explain the condition of the roof.

30/84 08/07/2017 – Jun Chen Framingham Ma
identified some problems, fixed on the spot

31/84 07/23/2017 – Arun Mambilamthode Acton Ma
Excellent!!!

32/84 07/16/2017 – CHRISTINE FERREIRA
Worcester Ma
Very good He gave us advice what to do in future

33/84 07/04/2017 – Hemang Parikh
Burlington Ma
Excellent. Thoughtful and professional. Assessment was spot on.

34/84 07/04/2017 – kate Erwin
Sudbury Ma
On time, professional. Knowledgeable. Would have been nice to provide a written report. They did send pictures of roof issues.

35/84 06/12/2017 – Rick Hronicek Sudbury Ma
Great--having them back.

36/84 06/05/2017 – Cynthia Edwards
Westford Ma
Excellent....

37/84 05/17/2017 – Gerard DeBiasi
Weston Ma
They were very professional and responsive and made sure to get the work scheduled. I had a very good experience with them.

38/84 05/02/2017 – Jason Yarvitz
Wakefield MA
Whole process went wonderfully! Very responsive and very professional. Plan to use in the future when needed. Thank you again so much!

39/84 04/07/2017 – Theodore Hook
Boston Ma
Excellent. They called promptly and scheduled time convenient for me. They arrived on time and performed the required repair. They crew was friendly and professional. I would definitely hire them again.

40/84 04/03/2017 – Glenn Taylor
Burlington Ma
It was professionally done , in good time , they cleaned up when they were done, i was truly satisfied with the Job , price was very reasonable , great Job Guys!

41/84 03/10/2017 – paulette morris
Plainfield CT
It went great. I was really impressed and will certainly have them back for any future roof job. Fredy and his coworker were very nice, professional, and honest. Fredy gave me all the details, answered all my questions and pointed out all my possible future roof problems. I was home with a sick baby and Fredy drove to Home depot and bought the roof vent cap himself. I was so grateful to him as it would have been horrible to drag a sick baby with me to the store. The work took half an hour more as he had to drive to the store but he did not charge me for it. One of the best guys I have ever worked with.

42/84 03/06/2017 – DIPTI NINGLEKHU
West Roxbury Ma
Fantastic, Freddy and crew were totally professional, prompt, and couldn't have asked for a better experience. They went above and beyond what I had asked them to do making sure that everything was weather tight and closed up for an upcoming storm the next day! A++++ service, Thank you very much,

43/84 02/16/2017 – Mike Morse
Fitchburg Ma
The contractor had promised to accomplish the replacement in one day. He did this by bringing 18 guys, including several who were very talented in the rubber roof application and the re-integration of the 25 year old vinyl siding. Altogether an impressive accomplishment. On budget, and a nice cleanup.

44/84 02/14/2017 – Christopher Burke
West Roxbury Ma
Global Roofing is a very professional organization who seems to pride themselves with having great customer service. The entire project was seamless from start to finish which steady communication the whole way. I acquired the multifamily home in late November of 2016 with multiple locations displaying water intrusion in (2) of the apartments and it was obvious that the roof was past its life just by viewing from the ground. Replacing that roof was number one priority upon purchasing the home and unfortunately for me, this was in the beginning of the cold winter months when roofs are not typically installed. Fredy took a look at my roof, saw the issues right away and immediately got me on his schedule for replacement. Luckily for me, the weather permitted and we had a week stretch of > 40 degrees, Fredy and his team were right on top of it. With permits pulled and materials already onsite waiting, Fredy and his team completed the project within days of the winter weather. There was minimal disturbance to the existing tenants and neighbors as they were in and out in about 3 days due to the appropriate amount of man power and resources allocated to the job. In addition, they do chimney leading and repointing in house for a very fair price which saved me the logistical burden of trying to schedule a mason to come out at a premium. The finished product resulted in a brand new roof, happy tenants and a clean site. Fredy and his team at Global Roofing have made it very easy for me to recommend them to anyone who replacing their roof. Thank you Fredy and Andrea!

45/84 01/21/2017 – Gene Abbascia Worcester Ma
They were amazing! They listened to what I had to say and answered all my questions in terms I could understand. They are professional and organized. Things ran smoothly and the job was done on time. The roof looks great!!

46/84 09/27/2016 – Kelly Caraballo
Worcester Ma
Fredy's crew arrived on time today, and did a great job fixing my troubled carport roof. They were very professional and worked steadily. I appreciate that Global Roofing provides a 2 year warranty on their workmanship. Thanks for a great job!

47/84 4/22/2018 - Laurie S.
Fitchburg Ma
very satisfied. great company to work with

48/84 11/27/2018 - Brett L.
Manchaug Ma
Fredy and his team replaced a low pitch porch roof that had substantially leaking during the winter. Fredy explained everything clearly prior and he and his team did a fantastic job from start to finish. I highly recommend Global Roofing. Cathleen

49/84 05/01/2017 - Cathleen C.
Shrewsbury Ma
Good price, quick response and service. Explained the problem and walked through the steps of our roof leak repair. Would use them again.

50/84 04/06/2017 - Siona O.
Berlin Ma
I spoke with Andrea of Global Roofing on Wed night, set up an appointment for the following evening. Global Roofing arrived at the exact time they said they would. I spoke with Freddy as his team of men went to my roof, checked the damage, shoveled all the snow off the roof, tacked down the rubber roof that was flapping in the wind, shoveled the snow off my roof and pick up all the snow from the roof that was on my driveway. Freddy gave me a price I felt was reasonable. He encouraged me to get other estimates. I found Freddy to be honest, polite and fair. He will come back when the weather is warmer and I feel I have made a good decision.

51/84 03/20/2017 - Diane M.
Fitchburg Ma
Great service. Fixed missing shingles in no time

52/84 03/20/2017 - Victor N.
Ashland Ma
They responded to my storm damage quickly covered my roof to protect it from further damage will return to complete project looking forward to doing business with them

53/84 03/19/2017 - Donna G.
Douglas Ma
Very good work. Job was completed within a couple weeks after i started the posting. They were always polite and courteous. Didn't collect payment until we had thoroughly inspected the work and approved of it. Stuck to the amount quoted.

54/84 03/04/2017 - Stacey F.
Worcester Ma
Global came through for us last minute with labor to help finish our new roof! So happy we used them...we recommend them to everyone!

55/84 02/10/2017 - Julia H.
Fitchburg Ma
Hudson MaFredy was professional and did what he said when he said he would do it. The job was excellent. Finding contractors like him today is rare.

56/84 12/15/2016 - Peter M.
The job was done fast and looks good! Thanks,

57/84 11/15/2016 - Isabela P.
Worcester Ma
We were very impressed with Fredy and his crew and the end result was fantastic. They were very professional and capable experts who were honest and trustworthy. Fredy kept us well informed during the project. He brought in a team of experts for different aspects of the job, such as engineering, carpentry and rubber roofing. The cost was very reasonable, the work was first-rate, and the results were guaranteed for many yrs. They cleaned the work area afterward and it was immaculate when they left. I would give Global my highest recommendation to all of my friends and associates.

58/84 11/15/2016 - Robert C.
Holden Ma
Global roofing was very knowledgeable of what needed to be done, helpful, pleasant to work with, and completed the whole process in a timely fashion.

59/84 10/26/2016 - Harry D.
Attleboro Ma
I'm very pleased with Global Roofing and I do recommend. I don't think you'll be disappointed.

60/84 10/18/2016 - COLIN M.
Rutland Ma
Thank you Global for replacing my missing slate much appreciated

61/84 10/06/2016 - Derek R.
Dudley Ma
Global roofing has done a great job in patching My roof. Its difficult to get someone to do a relatively small job. He did it in a timely basis.lm very satisfied with the work.

62/84 10/30/2016 - Tom B.
Marlborough Ma
I had a great experience with Global roofing. Fredy was quick to get back to me to set up a time to meet and assess the issue. He was very easy to communicate with throughout the process. The job was completed in one day and they cleaned up thoroughly. I would highly recommend Global roofing and will use them again in the future.

63/84 09/15/2016 - Margaret S.
West Boylston Ma
We were very happy with the service of this company! From the first point of contact, meeting the owner, explaining all stages of work, returning to the site for permit and giving us all the documents for the job, confirming every step, keeping contact with the suppliers, dropping the materials in time in the right place ,checking it. checking Temp and weather conditions the day before and that week, making sure the site is clean after job done and inspecting the work checking under ventilations and roof conditions below shingles. They even treated the chimney and fixed our very bad gutters that were poorly installed long time ago. We felt from the entire process that this owner of the comp. Freddie is passionate about the work, he was honest and direct and we never felt as we need to supervise the process. The crew came is time , they were friendly and very quick, organized and very proficient. We highly recommend using "Global Roofing" service not just for the looks but for the quality.

64/84 08/22/2016 - Sharon C.
Shrewsbury Ma
Global roofing was very prompt in responding to our estimate request and they came out less than 48 hours later to inspect our roof. They have been wonderful to work with...honest, professional, timely. Would highly recommend them for all your roofing needs!

65/84 08/18/2016 - Alison S.
Marlborough Ma
Outstanding job! Attention to details! High quality materials! Totally recommended!

66/84 08/16/2016 - Uzi C.
Shrewsbury Ma
We're very happy with the job done by Fredy and his team. From the first contact, he was polite and professional. Communication was great, I always got a quick response to messages, and every step of the process was completed in a timely fashion. The pricing was competitive with other offers we received. The job was completed in one day, all of the mess was cleared away when they finished, and the roof looks great. We couldn't be happier, and will definitely be in touch again when we're ready to refinish the rest this roof.

67/84 07/18/2016 - Amy O.
Winchendon MA
We're very happy with the job done by Fredy and his team. From the first contact, he was polite and professional. Communication was great, I always got a quick response to messages, and every step of the process was completed in a timely fashion. The pricing was competitive with other offers we received. The job was completed in one day, all of the mess was cleared away when they finished, and the roof looks great. We couldn't be happier, and will definitely be in touch again when we're ready to refinish the rest this roof.

68/84 07/18/2016 - Amy O.
Winchendon MA
The site was in a historic district, so we had hoops to jump. Global Roofing did a perfect job! We are happy.

69/84 06/13/2016 - Chris B.
Worcester Ma
I was very pleased with the work Fredy provided. I felt the end result was exactly what I expected and the quality of work spoke for it's self. I was always kept informed and Fredy was more than willing to answer any questions I had along the way. I would use Fredy for future home improvement projects.

70/84 04/21/2016 - Karla D.
Douglas Ma
From our initial emails, to the onsite estimate at our home, to the completion of the project, Fredy and his crew were wonderful to work with. We were in need of a roof and ceiling replacement over our laundry room/mud room. Fredy worked with us within our budget, arrived promptly on time, completed the job in less than two days and left the job site neat and clean. We love our new roof and ceiling and would definitely recommend and turn to Fredy again with no hesitation.

71/84 04/20/2016 - Lisa B.
Gardner Ma
Amazing company, work was done perfectly. They waited for a few rainstorms to make sure roof didn't leak before payment. I will use them when I'm ready to replace the whole roof. Honest and reliable.

72/84 04/01/2018 - Randy B.
Shrewsbury, MA
Manny was on time, professional, and pleasant. He replaced our flat roof in one day. It looks great and we hope it willwinter well". Thanks for providing us his name and reviews. Joyce B in Wellesley

73/84 11/15/2017 - Joyce B.
Wellesley Hills, MA
They're knowledgeable, pleasing to work with and cost-effective. Client service is prompt on phone and email.

74/84 06/27/2016 - Philip H.
Marlborough, MA
They're knowledgeable, pleasing to work with and cost-effective. Client service is prompt on phone and email.

75/84 06/27/2016 - Philip H.
Marlborough, MA
I had a leak that can be seen from a ceiling. Called several roofing companies and got no reply back. Used home advisor and have Andrea called me and scheduled the visit promptly for Freddy to come and check the leak. Freddy was very professional, identified the leak that was due to improper seal of one of the skylights and fixed it right away. He also checked my other skylights and some had the same problem which he fixed. Freddy checked my roof for issues and provided tips for maintenance so it can last long. Definitely will recommend Global Home Improvement, Inc as a honest and very professional company !

76/84 06/20/2018 - Oleg A.
Shrewsbury, MA
I had a leak that can be seen from a ceiling. Called several roofing companies and got no reply back. Used home advisor and have Andrea called me and scheduled the visit promptly for Freddy to come and check the leak. Freddy was very professional, identified the leak that was due to improper seal of one of the skylights and fixed it right away. He also checked my other skylights and some had the same problem which he fixed. Freddy checked my roof for issues and provided tips for maintenance so it can last long. Definitely will recommend Global Home Improvement, Inc as a honest and very professional company !

77/84 06/20/2018 - Oleg A.
Shrewsbury, MA
Great customer service/professionalism and very polite. I would use this company again and recommend to anyone.

78/84 06/15/2017 - Homeowner
Marlborough, MA
From the very first conversation the communication was excellent. The quality and price was excellent.They were extremely reliable and honest and prompt. Everything was done exactly as promised. We will definitely use them again.A great experience

79/84 11/03/2016 - Bob A.
Shrewsbury, MA
I had a great experience with Global roofing. Fredy was quick to get back to me to set up a time to meet and assess the issue. He was very easy to communicate with throughout the process. The job was completed in one day and they cleaned up thoroughly. I would highly recommend Global roofing and will use them again in the future.

80/84 09/15/2016 - Margaret S.
West Boylston, MA
They were great and fun to work with. He did what he said they were going to do. Finished in one day. Very impressive. I have 10 houses I take care of for a small non profit and I would use these guys over again in a heartbeat. They just did a fantastic job, Global roofing worked with us during the lengthily permitting process, then did the whole job in Two days, right on budget. It was very satisfying doing business with them, they did a great job all around.

81/84 07/07/2016 – Chris B. Worcester Ma
I was very impress with the workers,they were fast and efficient

82/84 11/05/2016 - maria roberts
Barre MA
Global roofing was incredibly professional and responsive to any and all questions I had. The price of the project was great and the quality of work was excellent. I only wish I could deal with more contractors like them. I would highly recommend them to anyone. It was an absolute pleasure to work with global roofing. The price was as quoted and done faster than I thought. They were professional and the quality of work was excellent. I highly recommend them.

83/84 11/16/2016 - Taryn Swan
Bellingham MA
Global roofing was incredibly professional and responsive to any and all questions I had. The price of the project was great and the quality of work was excellent. I only wish I could deal with more contractors like them. I would highly recommend them to anyone. It was an absolute pleasure to work with global roofing. The price was as quoted and done faster than I thought. They were professional and the quality of work was excellent. I highly recommend them.

84 11/16/2016 - Taryn Swan
Bellingham MA