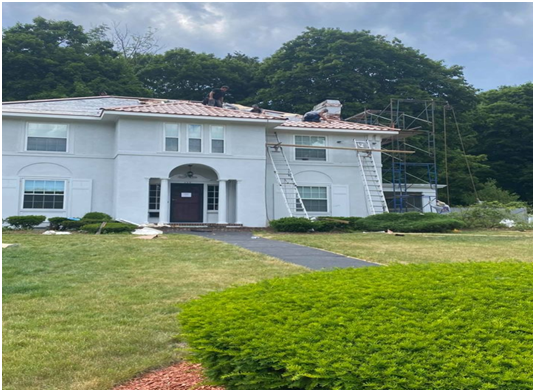 What Can You Do To Find the Best Roofing Contractor?
If you are in search of roofing contractors in Worcester MA, one question that will probably pop into your mind will be – what can I do to find the best roofing contractor? Don't worry. We are here to help you out with it.

In this blog, we will be sharing hiring a Sutton Roofing contractor checklist along with a few tips and guidelines on how you can find a reliable and trustworthy contractor for your roofing project.

Here is our roofing contractor checklist. We hope that it will be helpful and you will be able to hire a roofing contractor for your project.

1) Has the Company Established?

You should hire the Sutton roofing service from a company that has been in the business for at least five years.
If the contractor you hire has the experience and a reputation, then they will do a good job. Therefore, check reviews on Google and other sites where consumers leave their feedback.
2) Does the Company Carry Have the General Liability Insurance?

Insurance is vital for any business. However, what happens if a contractor does not have insurance during any unexpected mishap? Therefore, you should ensure that they have applied for general liability insurance.

3) Do They Take Help From The Subcontractors?

Some contractors take a project then use subcontractors to complete the work. If you hire such contractors, it will be hard for you to keep track of the team working on the project.

4) Will the Company Offer House Protection During the Roofing Project?

There are lots of things (mishaps) that can happen during roofing projects, like tearing off the old roof to using heavy equipment or climbing up and down ladders near windows. So, it would help if you were not afraid to ask your contractors to follow the safety measures or not to protect your home during the roofing project.

5) Do They Provide a Workmanship Warranty?

Ensure the contractor/company you hire puts their consumers first and ensures that the work they will do lasts for a long time. Ensure the company you have hired for the roofing job will be there for you if something goes wrong.

6) Does the Company Offer a Written Estimate?

It would be best if you worked with a company that provides you with a written estimate. By signing a written estimate will allow you to be sure that no last-minute changes will be added to the cost of your roofing project.

7) Will The Company Protect the Roof During the Project?

Earlier in this blog, we have discussed the importance of making sure your home is protected during a roofing project. However, what about protecting your roof at the time of the roofing project?

In some cases, the entire roof does not need to be replaced. Instead, your contractor might suggest that there is a need to only patching the roof or replacing a damaged section. Therefore, you should hire a contractor that has a plan to protect the rest of the roof from damage during the project.

Wrapping Up
Hopefully, this checklist will help you vet a trusted contractor. Therefore, you can relax knowing your roofing repair or replacement project is in good hands.

If you have been reading this checklist and still do not have any idea to start looking for a contractor that perfectly matches your requirement, look no further. Global Roofing Inc. is the best roofing company that has skilled and seasoned Worcester roofing contractors. So, reach them today via call or email to schedule a consultation.