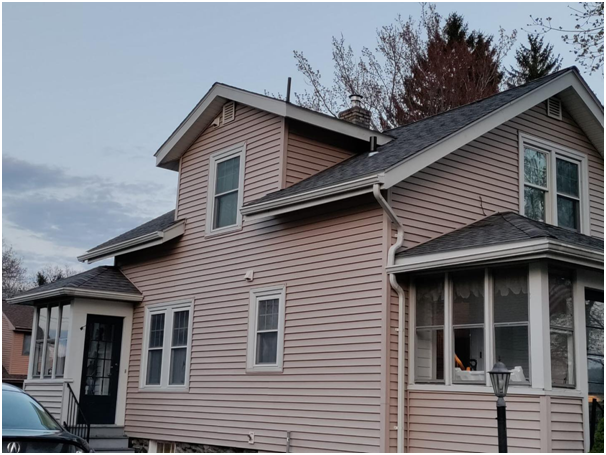 5 Secret Questions to Ask Your Roofing Contractor Over the Phone
If you are searching for a roofing contractor in Worcester MA, you certainly want to do the job ONE time with satisfactory results. Right? Of course, roofing is not a fun job that you want to do twice. It is a challenging and lengthy process that can take up lots of your valuable time and hard-earned money.

That is why it is prudent that you hire an experienced and skilled Worcester Roofing contractor. Our main aim in writing this article is to make research and estimate procedures much easier for you. So, you do not need to bear the high cost of replacing your roof.

Usually, homeowners often make a big mistake while searching for residential roofing contractors because they do not pre-screen roofing contractors over the phone. So, the process of finding the right one becomes difficult for them. So, if you want to save your time, energy, and money, you should consider the below two steps.


Step -1 # Determine Roofer's Credibility By Asking Them Following Three Questions
Before you consider roofing contractor's prices, you must ensure they are credible. It will help you in protecting yourself from getting a bad installation. Well, there are many questions that you could ask, but here we are suggesting to you three main questions that you should ask them during your phone screening.
Question – 1 – What is Your Legal Business Name?
A roofing contractor must be able to answer this question without being hesitant or unclear. If you feel they sound uncertain or unclear, then ask for proof from them. If a roofer is genuine, he won't have trouble emailing you a copy of their state license or insurance proof.
Question – 2 – Do You Have Roofing Insurance? If Yes, Kindly Share Level Of Insurance You Have?
The answer to this question must be Yes. Answers that you can accept are an exact match or an amount exceeding the minimum state requirement. If they sound indecisive or hesitant, it's a red signal. Do not hire them always hire experienced
residential roofing contractors.
Question – 3 – Who Will Be There On Job Site During My Roof Installation?
When you hire a reliable roofing company for the job, then answer this question that you can accept is the owner of the company, manager of the company, or project manager who is trained by an organization.
Step – 2 # Pre-Screen Ethical Roofers By Asking Them Following Four Questions
Question – 4 – Can You Email Me Roof Estimate?
If a contractor gets immediately ready to drop off an estimate in your mailbox, then it's a BIG NO from our side. Do not hire them because without asking you any questions regarding your requirement, preferred material, or issues, how can they give you an estimate? So, do not hire them.
Question – 5 – How Much You Charge Per Square Foot?
You should hire a contractor that prices your roof from a holistic point of view because it shows that they are credible and experienced.
Signing Off
In a nutshell, these five questions are not a complete list, but you can use them as a guide and, in combination with your gut feeling, to check a particular roofing contractor's ethics and credibility.
Deciding who will replace your roof is one of the most important decisions you will make for your home. It is because a poorly installed roof will cause more headaches than you can imagine. So, hire the skilled one.
If you are looking for the best roofing contractor in MA for residential roofing services, connect with Global Roofing Inc.
More Blogs:-
Why is it Important to Call Professionals for Roof Snow Removal?
What Can You Do To Find the Best Roofing Contractor?
3 Important Reasons Why You Should Keep Your Roof Intact?